HVAC — Heating, ventilation and air conditioning — comprises a complex system which requires trained and experienced technicians to maintain. An improperly installed or maintained system costs more money to run, creates more wear and tear on the components and is inefficient at the job it's meant to do.
Local Outer Banks HVAC Contractors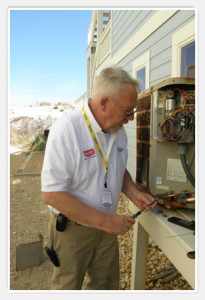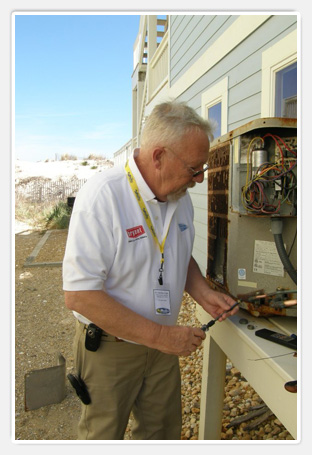 If you need any HVAC work, look no further than Air Handlers OBX. Our NATE-certified technicians are on hand for all kind of HVAC services from replacing fuses, motors and thermostats, to cleaning and maintaining the units and filters. We can work on any make or model due to our 25+ years experience. Our loyal customers will agree — Air Handlers OBX are the best HVAC contractors in the Outer Banks, including Currituck Mainland and Dare County.
Experienced HVAC Technicians
HVAC systems are complex due to the fact that they comprise an air conditioner and a heater in a single unit. If you have any problems with the unit, you will need an experienced technician on hand in order to properly assess the situation.
We can do more than simply fix the problem and hand you a bill. We will walk you through the issue, and advise you on whether it will be cheaper to replace or repair the unit. Our experience allows us to share with you how likely an older unit will be to require subsequent repair.
New HVAC Systems
In the case that a new unit will be needed, we will do calculations as to square footage and load in order make sure you get the right unit for your home. A unit that's too big can be just as inefficient as one that's too small, so it's important to take these factors into account.
If your HVAC unit needs repair or maintenance give us a call at 252-491-8637 or email info@airhandlersobx.com. We'll be happy to assist you.