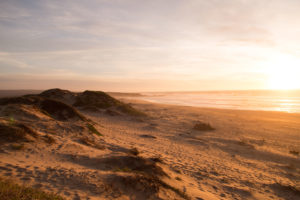 We all know the importance of seasonal maintenance such as furnace tune-ups in the fall and air conditioning maintenance in the spring. But what about off-season maintenance for your vacation home in Outer Banks, NC? There are several simple things you can do right now to prevent problems in the future.
Clean the garbage disposal
Over time, your sink's garbage disposal can collect smashed-up food particles and sludge. In order to prevent odors you will need to clean your garbage disposal regularly. The easiest way to accomplish this is by running citrus peels through the disposal, followed by a couple of ice cubes. Once everything has cleared the drain, fill the sink with hot water and drain it through the disposal.
Clean the range hood filter
The range hood filter collects grease while you cook. It can become clogged with grease and other debris over time. If you've never cleaned this filter before, you could be in for a nasty shock. To clean it, you will need to soak it in a solution of auto degreaser and hot water. While it might not remove all of the grease, regular cleaning can significantly reduce it.
Check your smoke and carbon monoxide detectors
Smoke and carbon monoxide detectors should be checked regularly to ensure they are in good working order. You can check to see that they are working properly by pressing the "test" button located on the face of the detector. When depressed, you should hear a loud beep. This lets you know that everything is working as it should. If your alarm starts chirping on its own, it's time to change the batteries. It's recommended that you change them every six months to ensure that these detectors are working when you need them!
Check the garage door auto-reverse
Automatic garage doors are equipped with an auto-reverse feature to help prevent serious injuries to you or your vehicle. If something gets in the way of your garage door, it's the auto-reverse that send the door back up. You can test this feature by placing a 2×4 plank on the ground where the door sensor should detect it. If the door does not reverse, then you will need to have it repaired ASAP.
Clean the coils on your fridge
Your fridge uses up a significant amount of your home's electricity. If the coils behind your refrigerator are caked in dust and debris, your fridge will be less efficient and will have to work much harder to pull electricity through the coils. You can use a vacuum attachment to quickly remove any build-up.
Air Handlers OBX specialize in HVAC installation, service and repair in Outer Banks, NC. We understand the unique challenges faced by homeowners and business owners on the Outer Banks. For more information about our services, please contact us today!