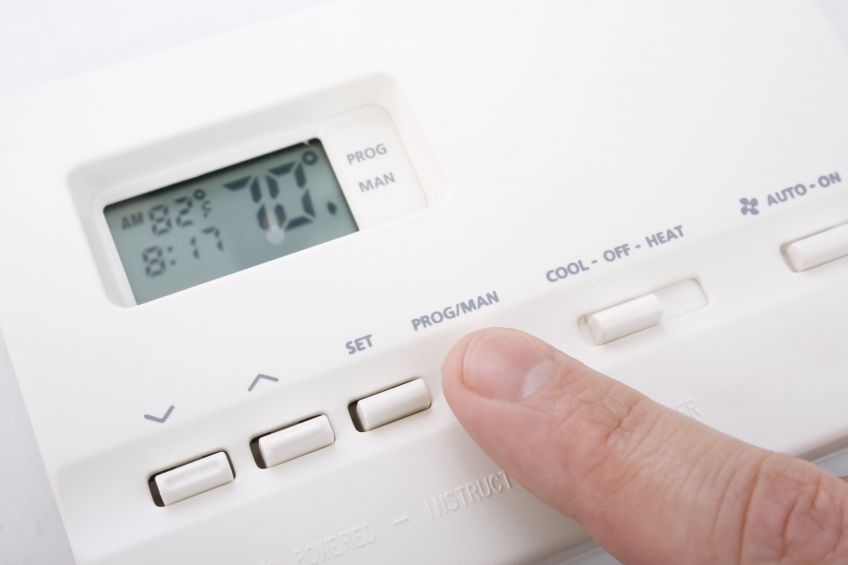 Many people own vacation rentals on the Outer Banks. While these properties provide a significant income, they can also cost a lot of money to maintain. One area that many rental property owners struggle with is controlling heating and cooling costs. It can be extremely difficult to control energy usage during vacancies.
Smart Thermostats
In order to reduce a vacation rental's energy costs, you need to be able to control the HVAC system during times when your property is not being used. A smart thermostat allows you to control the heating and cooling of your vacation rental remotely, from any location in the world. All that is needed is a smart phone, tablet or computer.
Controlling Vacation Rental Energy Costs
Weather on the Outer Banks can be hot and humid. Most property owners leave the air conditioner running during the summer to keep humidity levels in check. During times of vacancies, turning the thermostat up by five to seven degrees can reduce cooling costs, while still protecting your property.
It's never a good idea to control the temperature while your rental property is occupied. This is one of the quickest ways to lose tenants. Not only does this ensure your renters won't return for future visits, they might even leave a bad review, harming your chances of attracting new tenants. A smart thermostat should only be used to control temperatures when your rental property is vacant.
Web-Enabled Thermostats
A web-enabled thermostat makes it possible to adjust the temperature after renters have left your property. It also allows you to heat or cool your home before new renters arrive. Remotely controlled thermostats help save money on energy costs while providing better service to your renters.
There are a few different options to choose from when selecting a thermostat. High-end, smart thermostats provide the greatest value. These thermostats actually know when visitors come and go. They "learn" the behaviors and preferences of tenants and optimize your system's operations according.
Outer Banks HVAC Service
Air Handlers OBX provides HVAC system service, maintenance, repair and installation to homes and businesses on the Outer Banks. We understand how important it is to reduce vacation rental property energy costs. Please contact us for more information about our services.