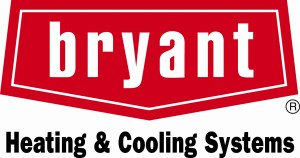 Air Handlers OBX is helping you reduce your carbon footprint while saving you money.
We have a wide selection of HVAC systems that can help reduce your energy cost while having a positive environmental impact.You can feel good about feeling comfortable with one of our  heating and cooling systems. Our most popular environmentally sound heat pump is Bryant's geothermal heating and cooling system. It can save you up to 60% on heating, cooling, and hot water energy cost and has the environmental impact the equivalent of planting an acre of trees!
There are also several tax credits available for being environmentally conscious when it comes to your heating and cooling system. For more information please visit the Energy Star website.
For more information on our green HVAC systems please call us at 252-491-8637.
Current Tax Credits
Your Bryant® System Purchase Could Get You Up To $500 In Federal Tax Credits
The American Taxpayer Relief Act of 2012 passed in January 2013 retroactively extends tax credits for homeowners replacing heating and cooling equipment for their primary residence with qualifying, high-efficiency products. Tax credits, unlike deductions, are subtracted directly from your personal income tax liability. For example, if you complete your tax return and calculate that your tax liability is $2,000, a tax credit of $500 may reduce your tax liability to only $1,500. Be sure to check with your tax advisor to determine eligibility for and how to best take advantage of the tax credits.
For more detailed information on Bryant Tax Credits, click here.