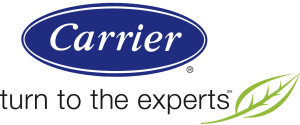 Air Handlers OBX is proud to provide these quality brands as an authorized dealer. Our dealer relationships gives us the ability to bring our clients the best the industry has to offer. Special financing plans, volume discounts, extended warranties and 24hr service are available.
Here are a few of our products:
CoastGuard Heat Pump
The elements of the coastland area are unique therefore so should your heat pump. Air Handlers OBX carries Bryant's Coastguard Heat Pump. It has been tested and designed based on the elements of a coastland environment. The Coastguard line of heat pumps is also energy efficient and energy sound helping you cut cost while helping the environment.
For more information on the GoastGuard heat pump contact us now at 252-491-8637 or email us at info@airhandlers.com.
Mini-Split Heating and Cooling Systems
Air Handlers OBX offers you the ability to control temperatures in individual rooms with the mini-split HVAC system. You can avoid wasting energy on having to cool and heat rooms you aren't using. Mini-split systems work in homes that traditional duct systems do not. These heating and cooling systems are allow you to reduce energy consumption and save money on your energy bill!
For more information on the mini-split electric HVAC system contact us now at 252-491-8637 or email us at info@airhandlers.com
Geothermal Heating and Cooling systems
Unlike traditional heating and cooling systems the geothermal unit has no outdoor unit and uses the free renewable energy found in your very own backyard. Therefore, geothermal units can save you up to 60%on heating, cooling, and hot water energy costs. In addition the geothermal system will provide you with outstanding comfort, reliability, and quiet operation.
For more information on a saving the environment while saving money with a geothermal heating and cooling system call us now at 252-491-8637 or email us at info@airhandlersobx.com .