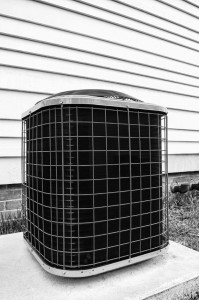 If you've spent any time on the Outer Banks, you know how crucial a good working air conditioner can be. Not only are HVAC systems installed in Southern Shores homes responsible for maintaining appropriate indoor air temperature as the seasons change, these units can save homeowners money as well! Since HVAC systems account for over half of a property's total energy costs, maintaining a properly functioning HVAC system is an important part of keeping residents healthy, lowering utility bills, and being green-friendly!
Consider the benefits of regular heating & cooling maintenance:
Lower the total cost of energy and utility bills
Achieve optimal energy efficiency for a property
Ensuring a system's workload is well-balanced
Lower number of malfunctions and system breakdowns
Long lifespan with many years of worry-free service
Greatly improved quality of indoor air
When should a HVAC system be replaced?
While it may seem obvious, HVAC systems are manufactured to perform two distinct functions: provide heat to keep a property warm, and air conditioning to cool it down. The best way to ensure the comfort of those inside a home is by performing regular HVAC maintenance by experienced Southern Shores contractors. Only by staying on top of important repairs will a homeowner keep a HVAC system working properly at all times, while providing money saving values as well. Hiring a reputable and trusted Southern Shores HVAC professional will help quickly spot necessary repairs and recognize when a unit needs to be replaced.
You may need a new climate control system if:
The HVAC system installed in your Southern Shores NC home is over 15 years old. There is a really good probability that the unit needs an upgrade. Even the systems that received regular maintenance will eventually reach the end of its life cycle, ultimately ceasing to work properly. Gradual wear and tear will take a toll on older HVAC units, ultimately reducing the indoor air quality and possibly resulting in higher utility bills! Because of this, it is essential for homeowners to think ahead so they may avoid a system break down at the worst possible moments.
Your unit has recently required lots of fixing. Units that require reoccurring repairs can get expensive quickly. It isn't uncommon that the cost of this constant maintenance can exceed the price of installing a completely new and more modern unit. Consulting a trusted and experienced Southern Shores HVAC contractor will help ease the replacement process, working to decrease the frequency of required repairs and lowering energy costs as well.
You value your health! Although the financial benefits are certainly important, installing a new HVAC system when necessary can play a crucial role in the health and safety of residents. Thanks to general wear and tear over a number of years, HVAC systems can malfunction and disperse dirty air. Not only could this result in respiratory problems and other health issues, but it also presents the danger for Carbon Monoxide poisoning.
Find the best HVAC product for you.
With several years of experience working with Southern Shores NC homeowners under our belt, Air Handlers OBX knows all too well that replacing a HVAC system is a major (but important) investment. With the understanding that this process can be stressful, our skilled professionals walk clients through the installation process step-by-step. Air Handlers OBX can help a homeowner examine all of their available options before choosing a HVAC system that fits their needs and budget.
Call Southern Shores' most trusted HVAC service provider for a free consultation and quote today.
As a local business with roots set in the Outer Banks area long ago, we make our clients the top priority. Air Handlers is proud to employ only the best-trained and certified HVAC repair contractors to serve our Southern Shores clients. These skilled professionals can take homeowners through the entire repair and replacement process from beginning to end; a client will have the opportunity to examine all of their available options so they can make an informed decision. Our Southern Shores HVAC service company is so dedicated to achieving customer satisfaction, we offer a FREE repair and replacement consultation for all of our clients. Don't hesitate to reach out to Air Handlers OBX today at 252-491-8637 and find out  we can help you keep your home comfortable, safe, and energy efficient!